In the ever-evolving world of culinary innovation, the fusion of tradition and technology continues to reshape the landscape. Yesterday marked another significant stride as Brandon, OE (Oriental Engineering, Chinese name: 華捷洋行), and Maxim converged for a crucial meeting at Maxim's Sai Yeung Choi Street Yau Shing Commercial Centre Store. While the day didn't involve formal training, it was an in-depth exploration of the intricacies surrounding the deployment of the latest addition to Maxim's culinary arsenal – the deep fryer.
With Joseph Chu and Anson Ho, great talents from Maxim, in attendance, the atmosphere was charged with collaboration and enthusiasm. The meeting served as a platform to discuss the finer details of the deep fryer's software functionalities, further solidifying the commitment of Brandon and OE to Maxim's culinary journey.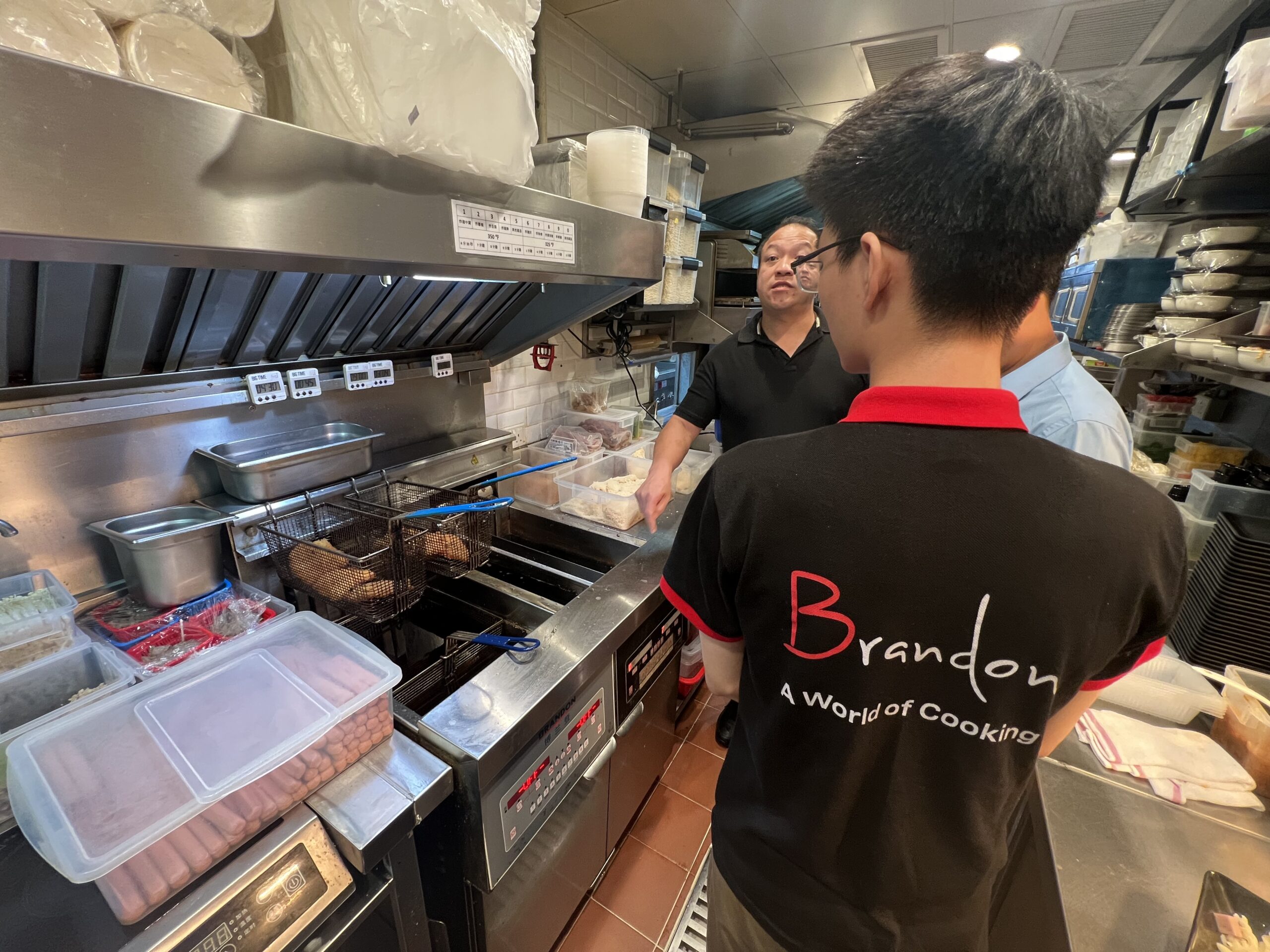 The core discussions during the meeting revolved around the nuances of two distinct fryer software categories – the "Upper Procedure" and the "Lower Procedure." These terms, unique to Brandon's fryer software, play a pivotal role in how menus are managed and executed:
Upper Procedure: This software type is utilized primarily by McDonald's and a few KFC outlets. While it ensures stringent quality control due to its limitations – only one menu can be executed in a vat at a time – it lacks the flexibility desired by restaurants with diverse menus.
Lower Procedure: Embraced worldwide, except by McDonald's, the Lower Procedure fryer software shines for its flexibility. Brandon has already supplied thousands of Lower Procedure fryers to outlets like Yonghe King, with minimal post-sales issues reported. The software's adaptability is especially advantageous for restaurants with an extensive array of menus.
Joseph Chu and Anson Ho expressed their understanding of the inherent constraints of the Upper Procedure software. Their aspiration is to transition to the Lower Procedure, provided the transition costs remain reasonable. Anson Ho mentioned that if the costs are manageable, they are even considering replacing the existing Upper Procedure fryers with the more flexible Lower Procedure models.
The meeting also shed light on Maxim's ongoing efforts to elevate culinary consistency. Joseph Chu revealed his recent initiative to update Maxim's menu structure, aiming to eliminate the external timers currently used for countdowns. Instead, the countdowns will be seamlessly integrated into the deep fryer's electronic board, ensuring consistent quality across all culinary creations.
Yesterday's productive session marks another milestone in the partnership between Brandon, OE, and Maxim. As the culinary journey continues, we eagerly anticipate the next chapter in the evolution of Maxim's culinary excellence. Stay tuned for more updates on this exciting voyage of taste and technology.