Brandon's electric breading table and vacuum marinator (vacuum tumbler) are being used in McDonald's China. Back in the year of 2005 and 2006, we undertook the huge project of retrofitting more than 200 KFC stores in Australia, supplying holding cabinets, electric breading table and stainless steel fabrications. We went through a series of audits before finally approved as the supplier. Let's share our experience of our road to meeting the requirement of the top class customer.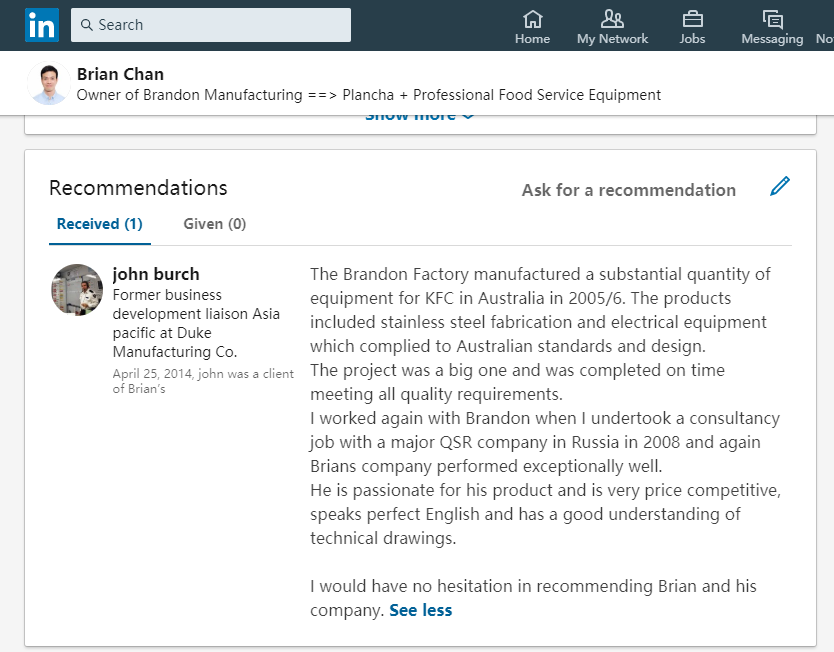 Experience in the product
First and foremost is that, you must already have a good quality product with lots of experience in it, otherwise when you are presented with the opportunity, it will just fall through the cracks in your hand. For example, the big project we have served KFC Australia back in 2005 got us ready for the subsequent opportunity of the electrical breading table. When we worked with McDonald's, we already had more than 13 years of experience of making the different models of electric breading table.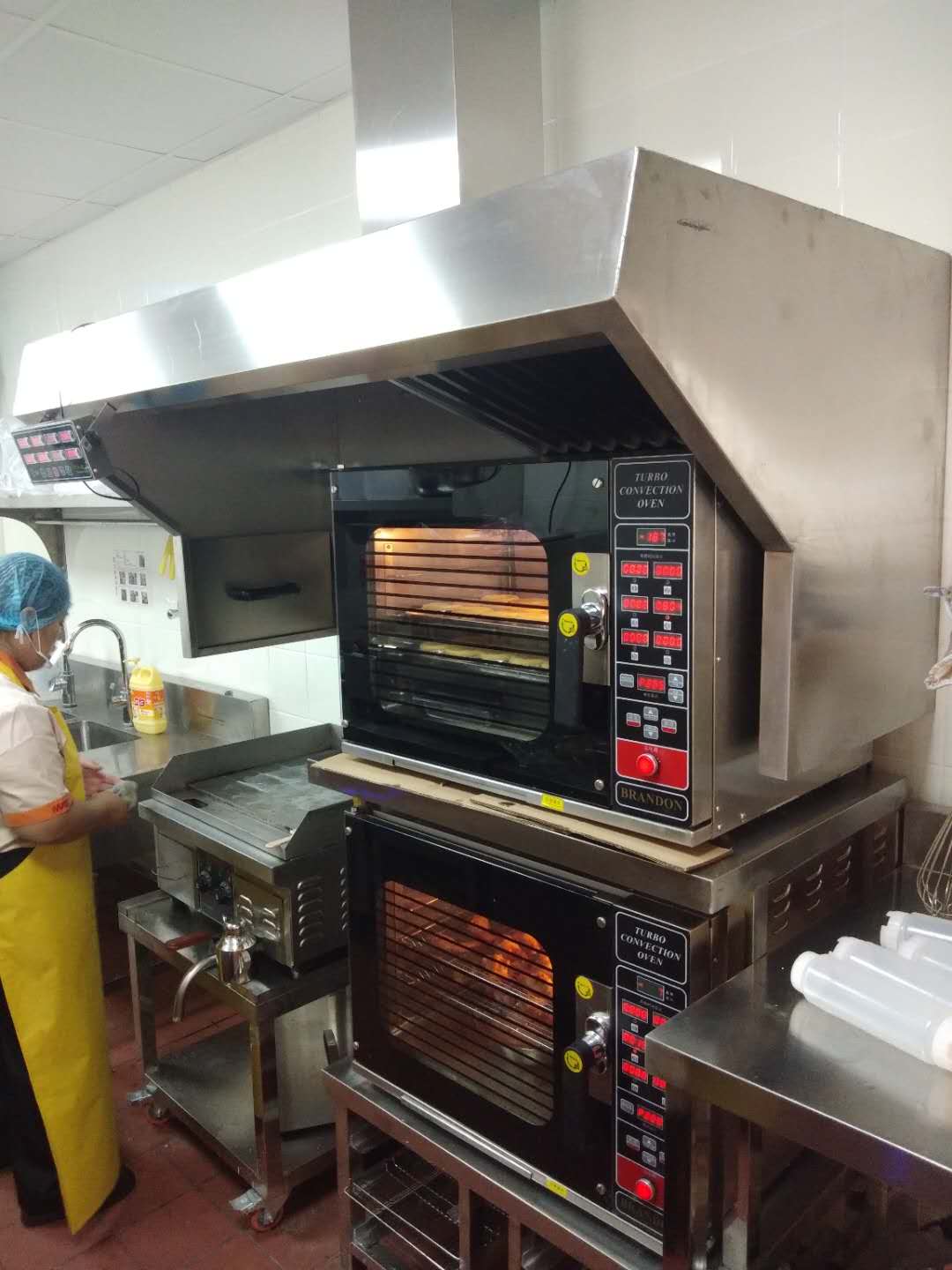 Caliber of Chinese engineer
Graduates fresh out of the university seldom meet the requirement. To design a product well, the engineers need to be equipped with the followings:
A good education in mechanical design
A good understanding of commercial cooking equipment
A good knowledge of safety norm
Thorough understanding of manufacturing process
At Brandon, we have nurtured our engineers to understand the western safety norms, such as EN60335, EN203, AS4563, CSA1.8 etc. It you do not have the good people already, start nurturing them and retain them as your core staff. One thing may seem odd in China is that it is easy to recruit engineers but not easy to keep them. Brandon is just lucky to have one of the top engineers working for us for twenty years already. Over the last two years, Brandon has successfully complete the design requirement of gas range, charbroiler, griddle and fryers meeting international standard.
Supply chain and Durability
The durability of a finished product depends a lot of the durability of its parts and supply chain is crucial. The quality of your supplier can only be tested when you have a significant demand; only this can test the system of the supplier. Chinese suppliers in general seem to be complacent at 2% of failure rate, but since Brandon has a very long Bill Of Material, 2% failure of each supplier can translate to a scenario of disaster. That is unacceptable in Brandon's standard. Brandon has worked very hard hand in hand with suppliers to improve quality of parts and delivery punctuality to achieve the current brilliant quality.
Automation and Machinery
Making commercial cooking equipment is always a dilemma. The volume is not big enough to run a continuous production line as in household appliance, in which case customized machinery is dedicated to almost every production process. While the overall volume of commercial cooking equipment is not small, there are many model configurations which makes it literally impossible to acquire customized production machinery. Though total automation is not possible, in Brandon's case, it is still done to the maximum extent. Having robotic bending at our press brake, or having Salvagnini's P2 Lean all reduces our reliance on workers. When production batch is small, we need skilled workers and this is where the risks are. For almost two years, we have shifted welding of different products from manual to robotic.
Production
Many of our peers manage their Bill of Material with Excel with no document control and version control. It is not uncommon that they even manage their stock with Excel, which easily leads to inaccurate stock on hand and shortage of parts before production starts. Brandon manages the production process with ERP. Purchase orders are placed timely so that suppliers are delivering in a punctual fashion. The software is indispensable to ensure high degree of repeatability and accuracy of employee.